Come hear THE MAGNOLIA KLEZMER BAND and eat, drink, dance, clap, shake, or listen!
Based in the Triangle area of North Carolina, The Magnolia Klezmer Band performs Eastern European Jewish music from Romania, Moldava, Russia and the Ukraine, classics from the American Kandel and Abe Schwartz Orchestras, and Yiddish theater songs with vocals in Yiddish and English.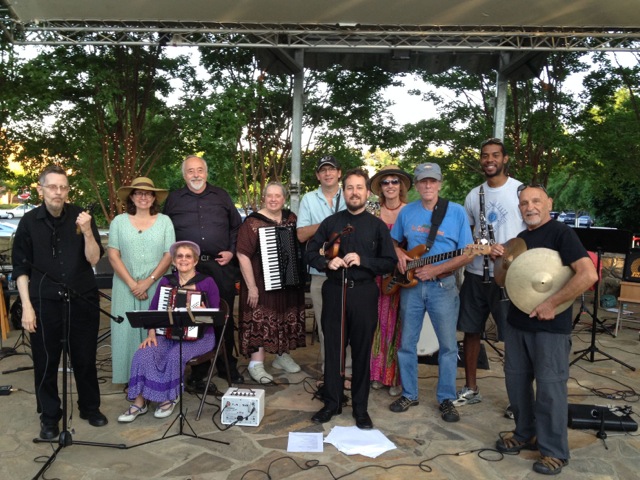 Photo by Blair Pollack
Check out The Magnolia Klezmer Band Facebook page!